Law courses are among the most sought-after, career-oriented courses one can pursue after completing high school. But, you need to know the myriad of options in law courses before you choose one. Besides, there are many top universities offering just the course you want to study. We are here with the best law courses after 12th grade to help you lay a strong foundation for becoming a successful lawyer. Keep scrolling!
Best Law courses you can pursue after 12th
LLB
This is one of the best law courses after 12th grade. The Bachelor of Law (LLB) is a three-year, six-semester undergraduate law degree. The subjects covered by the program's course curriculum are-
[maxbutton id="1"]
Constitutional Law
Criminal Law
Family Law
Labor Law
Property Law
IT Law
Women and Criminal Law
Human Rights Law
Taxation Law
Administrative Law
Company Law
Health Care Law
Environmental Law
Forensic Science and Law
Intellectual Property Rights
Competition Law

The program's goal is to guarantee that the student has a broad understanding of the many fields of Law before pursuing a postgraduate degree.
BA LLB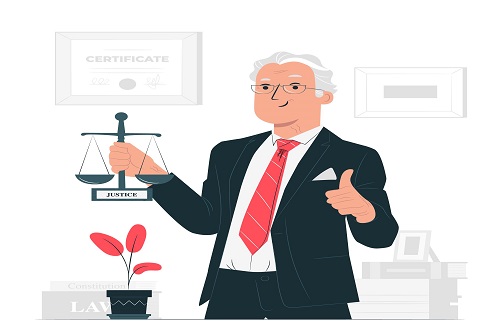 The BA LLB is a ten-semester, five-year undergraduate degree. A bachelor's degree in arts is merged with a bachelor's degree in law in this program. Students who finish this program successfully will get a dual degree in Administrative Law. The curriculum covers topics such as-
Political Science
Tort Law
History
Sociology
Legal Methods
Contract Law
Environmental Science
Criminology
Sociology
Criminal Psychology
Principles of Taxation
Intellectual Property Rights.
The curriculum incorporates elements from both a BA and an LLB, making it one of the best courses of law after 12th.
BBA LLB course after 12th
The BBA LLB is a ten-semester, five-year integrated undergraduate degree. A bachelor's degree in business administration is combined with a bachelor's degree in law in this program. This curriculum will grant students a dual degree in business administration and legal administration. The course covers topics such as-
Management principles
Business communication
Business statistics
Legal methods
Contract law
Tort law
Constitutional law
Family law
Business ethics
International business
The law of property
Criminal procedure code
Human rights law and practice.
This program awards students a BBA as well as an LLB, making it one of the most prestigious legal degrees available.
B.Sc LLB
Another popular law course after 12th is the B.Sc LLB. A five-year program with a ten-semester integrated undergraduate legal degree that offers students an in-depth understanding of essential disciplines. The course content is meant to cover a variety of topics in Bachelor of Science and Bachelor of Law, such as-
Introduction to Biotechnology
Legal Language
Business Law
Family Law
Law of Crimes
Programming Fundamentals
Tort Law
Consumer Protection
Plant and Animal Biotechnology
Code of Civil Procedure
Human Rights Law
International Trade Law
Legal Ethics and Court Craft
B.Com LLB law course after 12th
This is one of the finest law courses after 12th grade. A B.Com LLB is a combined undergraduate legal degree for students interested in both Commerce and Law.
The below topics are covered over five years and ten semesters-
Financial Auditing
Constitutional Law
History of Indian Courts and Legislation
Research Methodology
Civil Procedure
Law of Contract
Business Statistics
Auditing
Corporate Accounting
Labor Law
Property
LLM
This is not a law course that students can pursue after the 12th, but it is crucial to mention it here as most law graduates go for this degree. Students pursuing an LLM can choose from multiple specializations provided by top law schools. Some of these specializations include-
Constitutional law
International trade and business law
Taxation law
Insurance law
Family law
Corporate law and governance
Criminal law
Intellectual property rights
Environmental law
Human rights
Jurisprudence.
After completing this degree, professionals can work for private or government organizations, depending on the specialization chosen. They might also potentially start their law practice and work with clients one-on-one.
Best universities for pursuing Law
Now that you know some types of law courses after 12th, pursuing the course from a top-ranking would keep you on a different pedestal. So, here are some of the best universities offering a degree in Law.
Careers in Law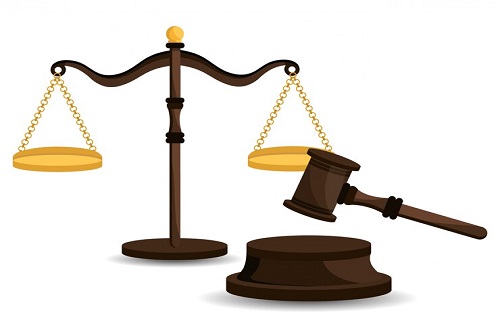 As we all know, Law is a well-respected profession. Qualified attorneys are in great demand all over the world. To grow in this industry, professionals need to take one step at a time. During the early stages, freshers must work for a reputable legal business or lawyer. After getting some experience as a law student, they can work as a public prosecutor, solicitor general, or as part of a private legal business. They can also apply to be a judge by taking the Public Service Commissions test.
Lawyers now operate in a variety of settings, including ministries, government agencies, and legal aid groups. Even if they opt to work overseas, the United Kingdom and the United States provide promising opportunities.
Here are some of the designations of lawyers-
Corporate Lawyer
Criminal Lawyer
Civil Litigation Lawyer
Legal Analyst
Document Drafting Lawyer
Legal Journalist
Legal Advisor
Government Lawyer
Judge
Legal Trainer
Barrister
Advocate
Company Secretary
Solicitor
Law courses after 12th - The payscale
The salary is one of the best parts of this profession. There is no limit if you are a good lawyer and practice individually.
Once the course is complete, while professionals are working under the experts, they can earn around $40,000 per annum as a stipend. Once they start working individually in court, their average annual pay scale can be around $87,000.
Key takeaways
Law is among the most reputable professions with great career opportunities. For people who want to step into this field, there are various law courses available to choose from.
If you want to study law at one of the premier law schools, you must first ensure that you meet the prerequisites for admission.
Most legal schools seek 50% aggregate grades in any stream. Keep an eye out for independent entrance examinations at several colleges.
Choose a college that emphasizes moot courts, workshops, courthouse visits, and events that help students develop their personalities.
We hope you got some insights about law courses through this blog. If you are confused about choosing the right course or university, feel free to reach out to us. You can also drop a comment below!
Liked this blog? Read next: Career options after 12th science | 10 best ones to choose!
FAQs
Q1. Who is qualified to apply for law courses?
Answer- Candidates with at least a 40% in class 12th from a recognized board are eligible. Candidates with a Bachelor's degree from a UGC-accredited institution are also eligible to apply for law courses.
Q2. Is a job as a lawyer a good choice?
Answer- Lawyers are among the highest-paid professionals in the country, with high-income potential. Lawyers have a great deal of status and authority, which leads to respect and success. They have the potential to serve others and work toward equality in all aspects of life.
Q3. Which is the highest paying job as a lawyer?
Answer- Some of the best-paid jobs include-
Intellectual Property Attorneys
Medical Lawyers
Trial Attorneys
Tax Attorneys