Words have immense power. Reading jumbling words on the textbook page can be frustrating. However, there are times when a completely different set of words inspire you, guide you, and resonate within your very soul.
These inspirational quotes have the ability to alter the way you view your life. Who knows? Maybe some of these inspirational words might just be the final encouragement you need to pursue your study abroad dreams. The quotes mentioned in this blog are words from famous minds that give us valuable advice about success, perseverance, your drive. If you feel like you're in need of a dose of some quick inspiration, take a look at these motivational quotes for students:
1) The power of a dream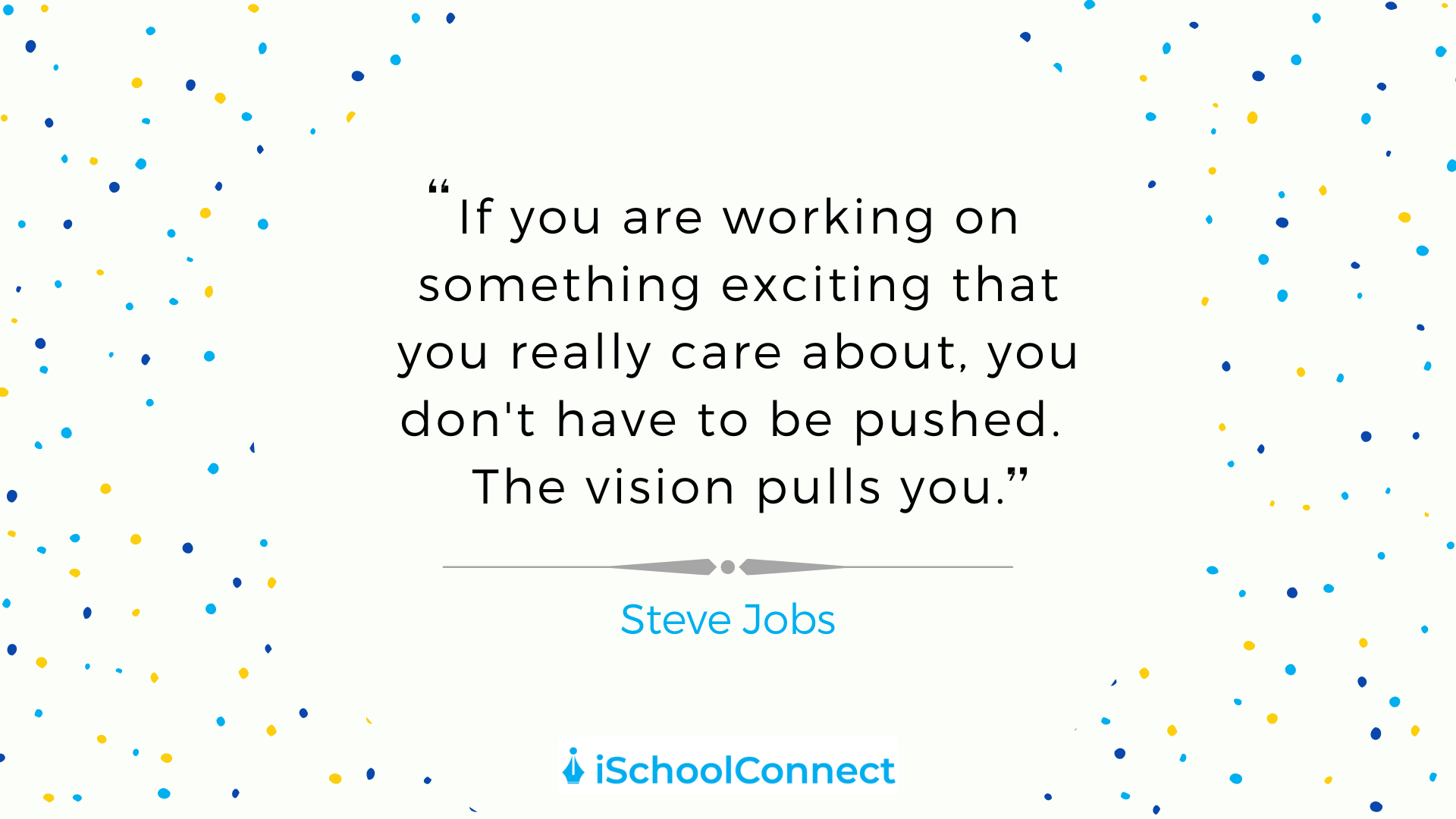 Choosing the perfect profession is not always easy and an inevitable part of your student journey. However, as they enter professional life, there are many individuals that give in to workplace stress and frustration. The biggest reason for the same is that most people choose professions that might be lucrative or beneficial over what they truly love. Steve Jobs stated that if you work on something that you truly care about, you wouldn't have to be pushed to do your work. Your ideas and visions will lead you to excellence.
2) The drive to succeed in life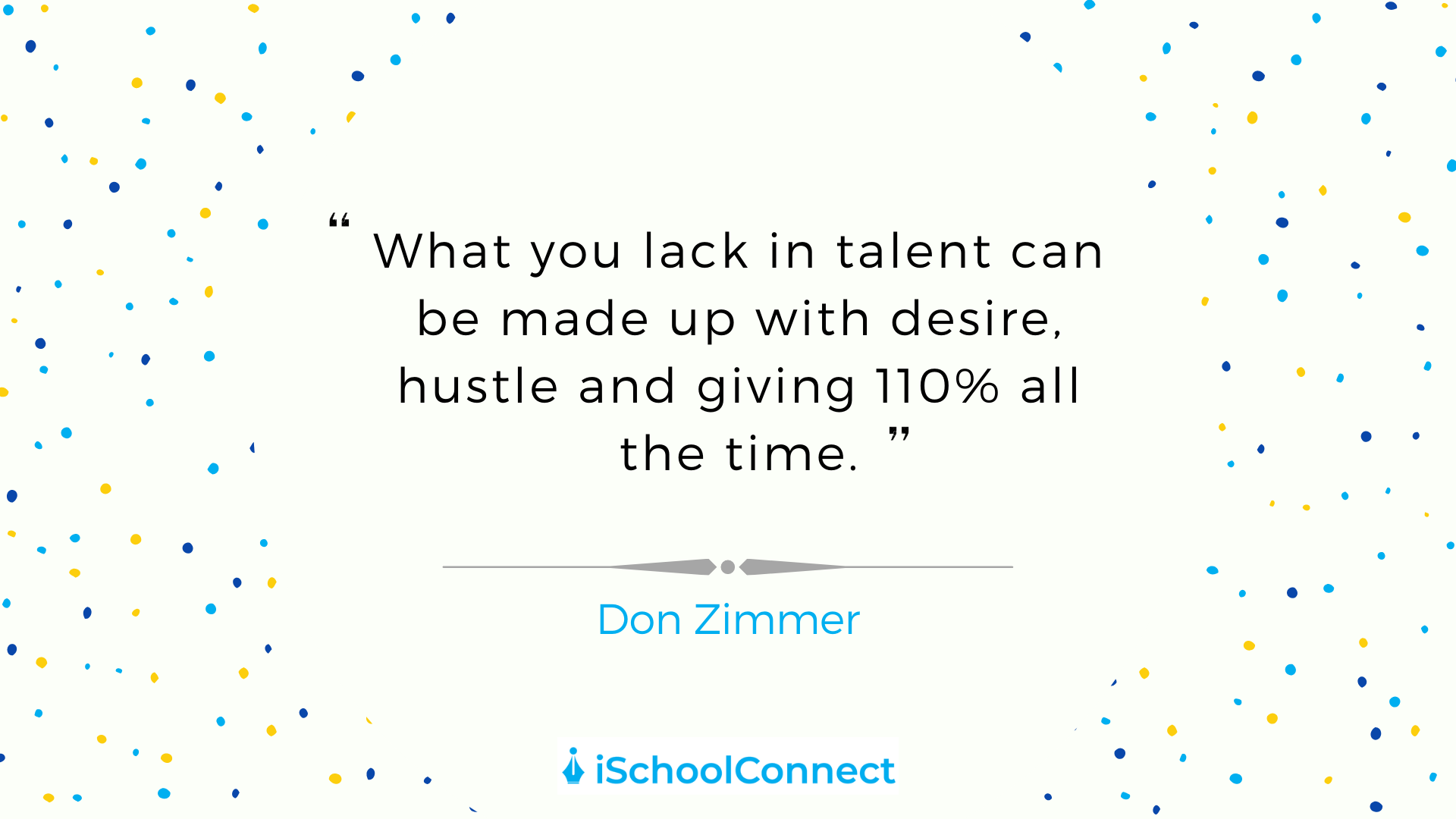 Not every person excels at everything they choose to attempt. For example, if you decide to pursue a dancing career, there might always be people who are naturally talented and perform better than you do. If you ever face a situation like this, it's important to remember that what you lack in talent, you can make up for with your dedication, intelligence, and determination.
3) The importance of hard-work
The deep message in this quote is staggering. Because as Benny says, you'll always have hurdles and problems in life. What truly determines your future is how much effort you put into overcoming them. Do you let the hurdles hold you back or do you learn from your problems and step over them?
4) Your determination is the ultimate strength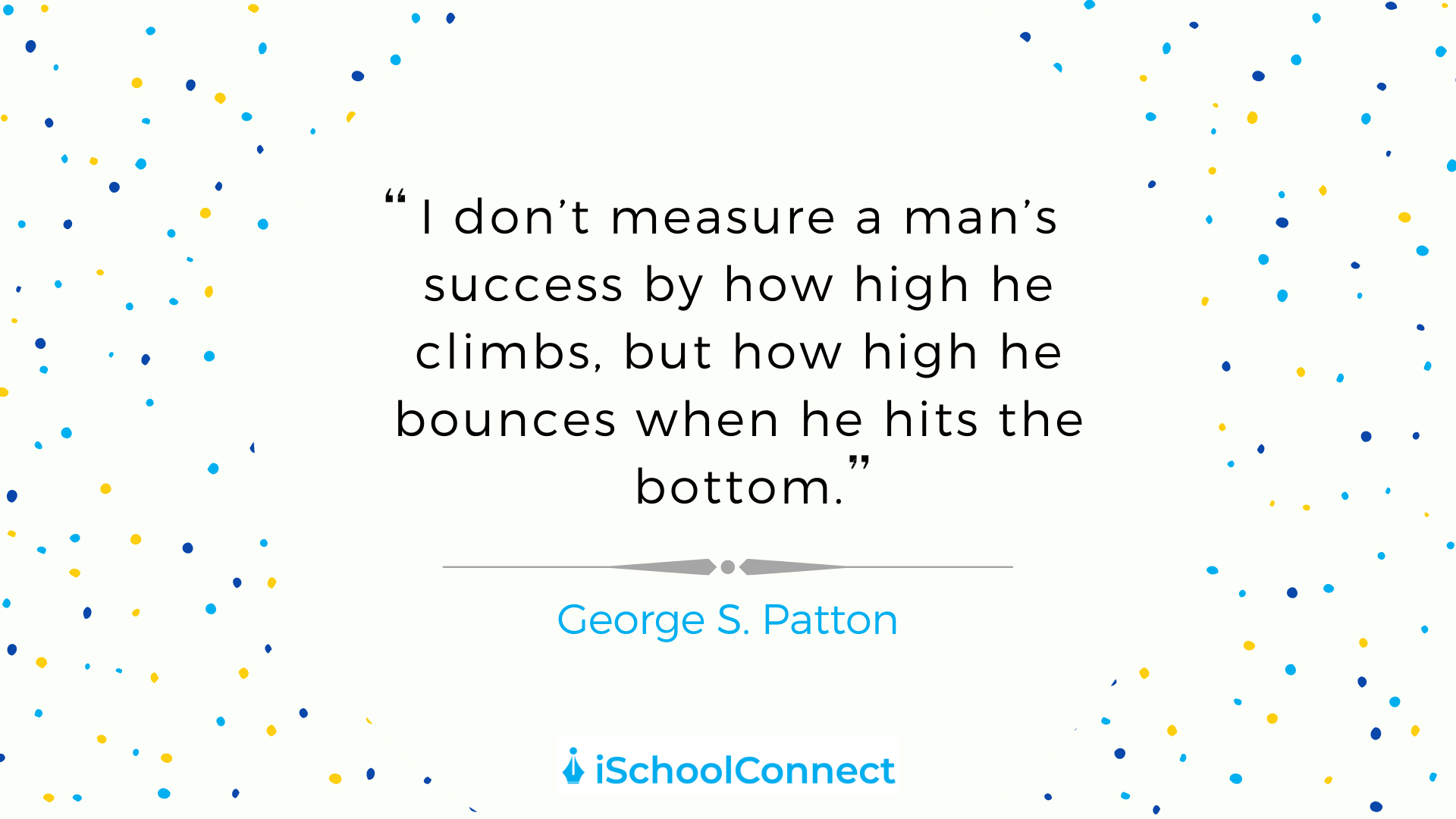 Success stories are all around us. There are people who succeeded in their endeavors from the very beginning and aced their careers. However, there is a bigger set of people that suffered an immense failure, learned from it, and became a bigger persona at the end of those experiences. Your past failures shape your future and George S. Patton says that he believes more in the people who have learned from their failures than those who have simply climbed higher on the professional ladder.
5) Tenacity pays off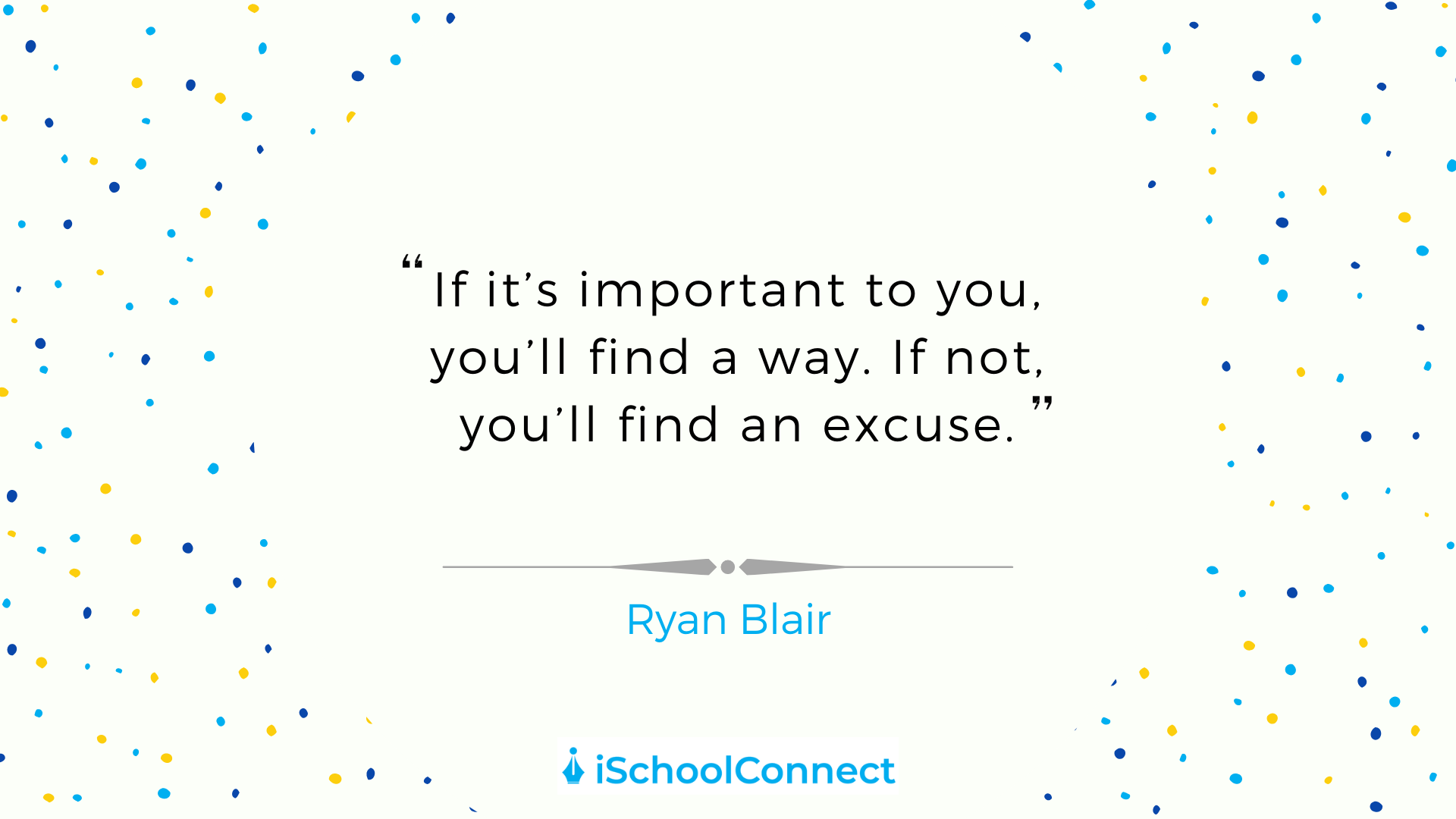 This is one of the most important lessons to remember in life. You may want a lot in life but, if you're not willing to work for it and dedicate your all to your work or education, you will never truly achieve it. So work more, strive harder, and keep going even in the face of despair.
6) The price of success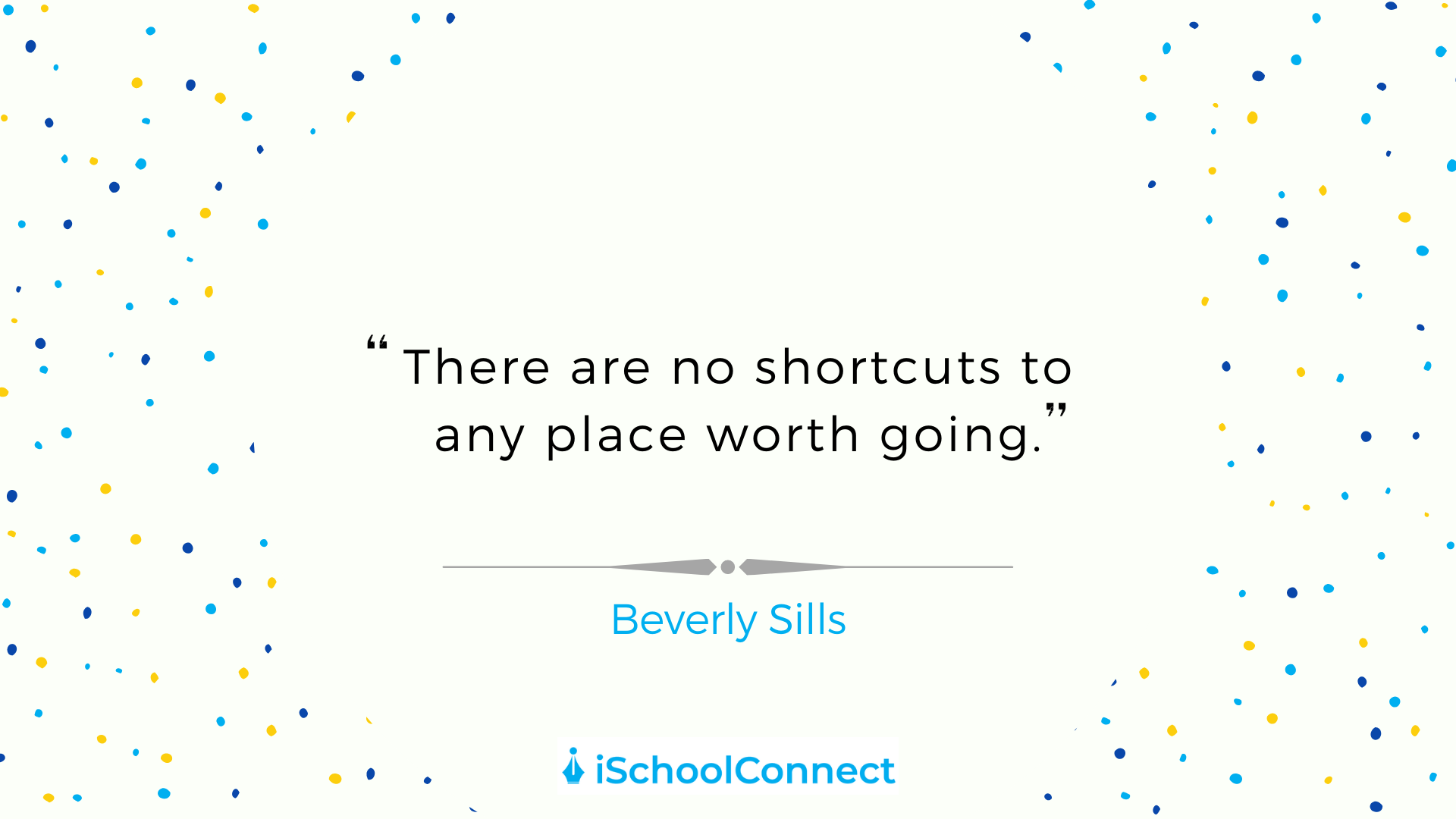 Your goals are what shape your personality and regardless of what many people might think, hard-work is the only key to success. If you don't have to work hard for your dreams and take an effortless shortcut, it's time to realize that there is more to what life can offer you.
7) The difference between thinkers and doers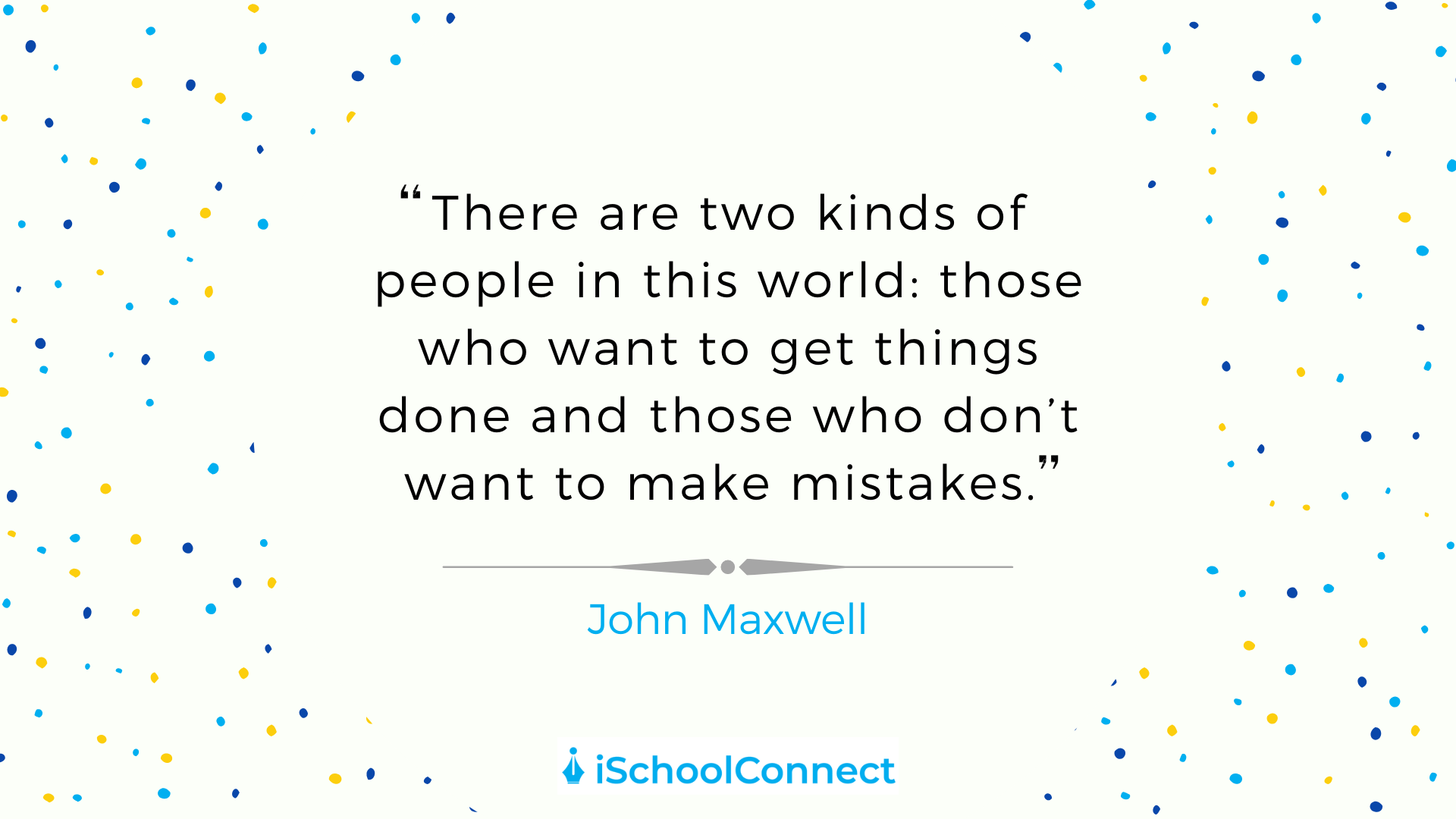 Everybody fears making mistakes but that is never a reason to hold back on pursuing your dreams and goals. The fear of failure is one of the biggest hurdles in every individual's life. Those who overcome it are the ones who succeed in the world and those who cannot have already failed.
8) Make things happen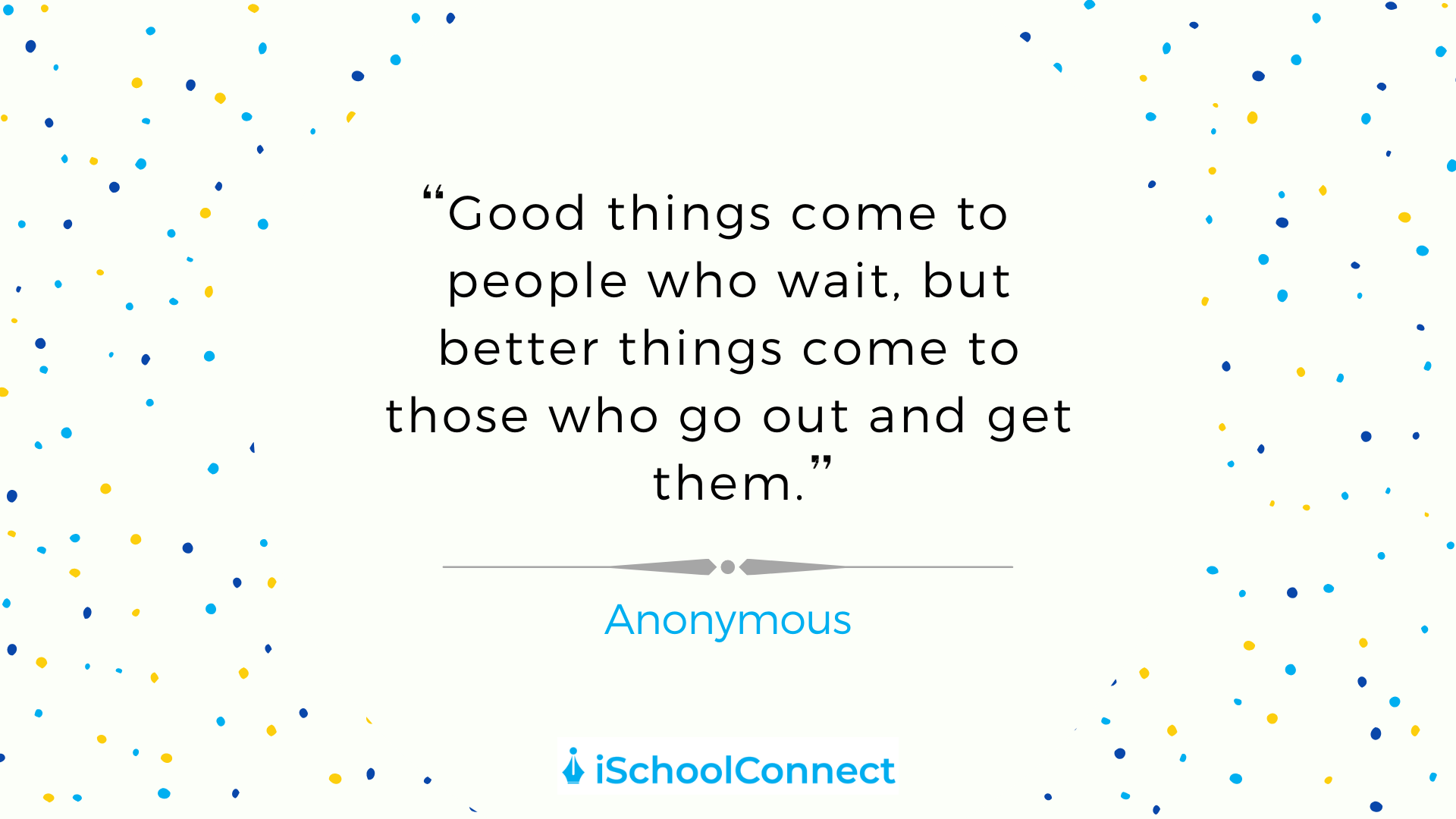 Patience is an admirable quality and it is important to know when to stop being so. Making the right decisions at the right time can cause a world of difference. While it is true that good things come to those who wait, sometimes, going out and seizing the opportunity is what leads you to success.
9) The path to prosperity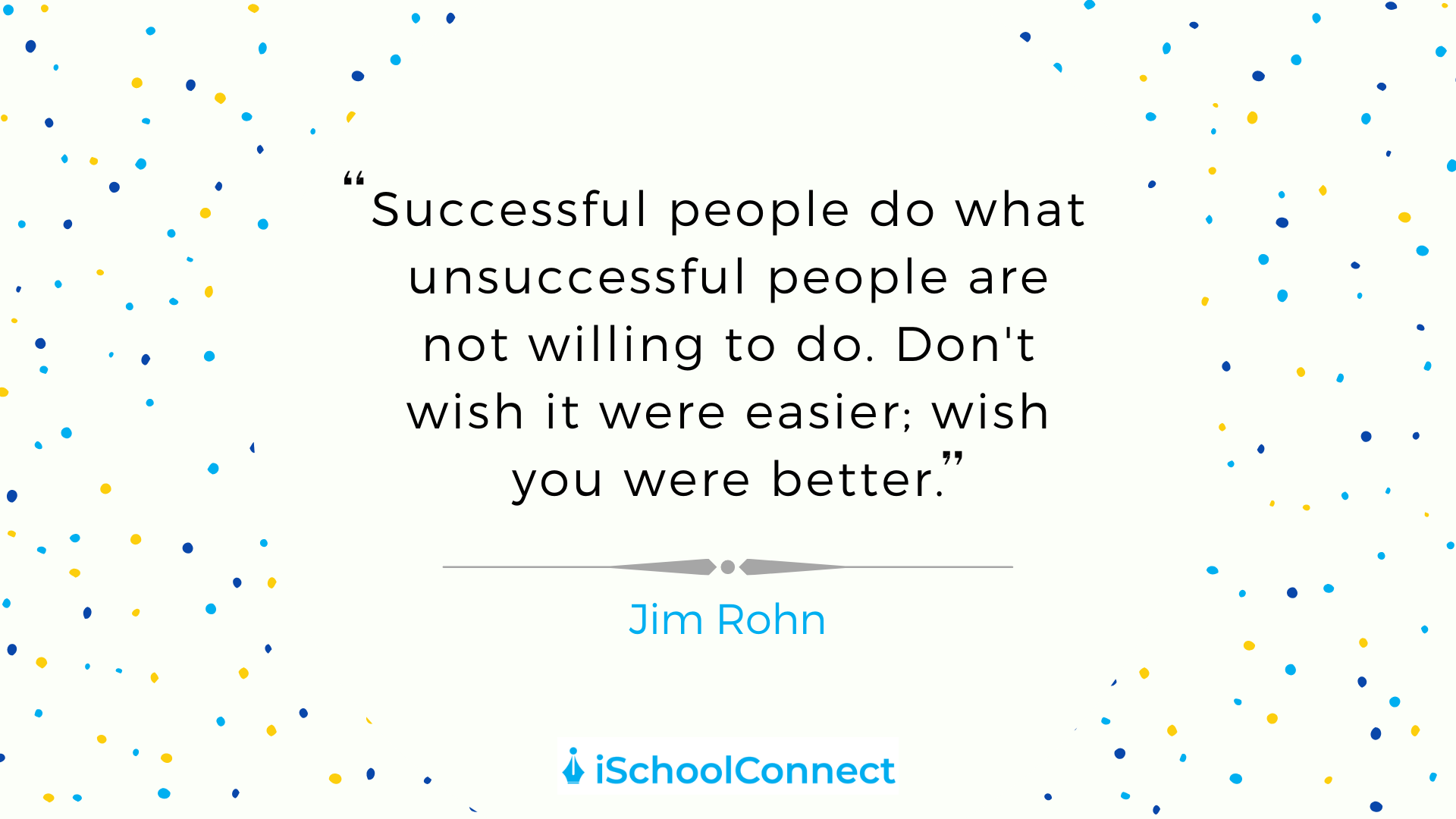 What's the difference between the people who are successful and those who aren't? There are many people who have many views on this one concept, including some very compelling speeches on TED, but Jim Rohn framed it best. He says, that those who succeed don't wish for easier things, they simply become better.
10) The secret to a successful life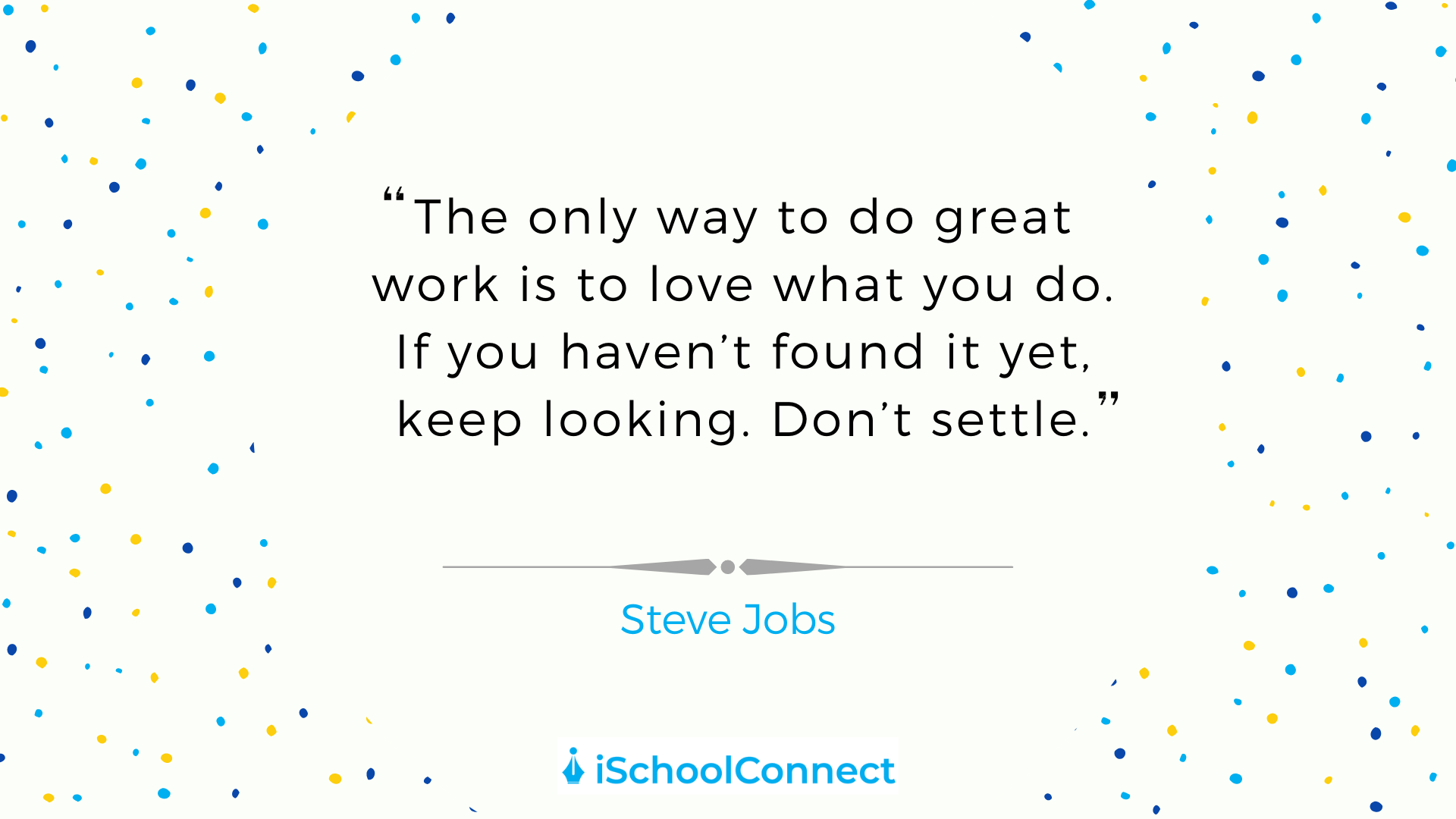 Your passion for your craft or your profession will always make the ultimate difference between great work and mediocre performance. You may be great at your work but if it's also something you love, your work will never be anything short of excellent. So, as the brilliant Steve Jobs once stated, if you haven't found your passion, wait for it instead of settling for something else.
Did you enjoy reading these amazing motivational quotes for students as much as I did? Well, I sure hope so! It is important to take these powerful words to heart and pursue your dreams. iSchoolConnect helps you do just that. We encourage students to follow their dreams of studying abroad and help them every step of the way to achieve them.
For some more much-needed motivation, you could also check out our other blogs about 5 inspirational speeches on student life, Influential women who studied abroad. We'd love to hear more about experiences that inspired you! Share them with the iSchoolConnect Community.